When should you hire someone to help you in your lawn mowing business?
There comes a time in the life cycle of your business when you start thinking about your first employee. Taking on an employee is a big commitment so there are some things you should consider before making this decision.
Should you hire someone to help you in your lawn mowing business? – Will your turnover allow you to employ? For the best chance of success, you will need to be working 40+ hrs a week when you take them on. Your workload should then decrease by 33% which will allow you to quote more and grow your company.
There are two different reasons for employing your first worker, and if you hire for the wrong reason, your business will suffer, so it is best to be clear on this from the start.
However, if you get it right, it is a good way to increase your income without doing all the work yourself.
The two different reasons you would hire someone
Reason number one.
You are full up and working forty-plus hours a week. If you were to get someone to help, you would get through the work quicker. Now you can either get home earlier or quote and get more work until you are doing a forty-hour week together but making more money.
If your motivation is to get home earlier or just hire someone, so you're not working alone, this will work for you.
If you are hiring someone to work with you to grow your income, this can be a bad idea. If you are working forty hours and you hire a worker, you will find that you are now doing a 30-hour week. Not a twenty-hour week. What happened? You would have thought that one person = 40 hours, so two people = 20 hours. Simple arithmetic right?
Wrong!
For some reason (and I have never been able to figure out why) two people working together will only go 33% faster than one. I have employed lots of lawn care workers over the years, and it happens every time. Now the news gets worse. That new worker is going to cost you. You guessed it. 33% of the turnover. You are financially no better off than when you started. Don't give up in despair. You can make this work. Take this person you have trained and put them into a new vehicle.
Now you have two vehicles on the road, and you are still paying him 33% but only on his turnover. Now all of a sudden you are making more money.
Reason number two
You are working a full 40-hour week, and you hire someone to work with you so you can train them up to go out in another vehicle. Provided you have chosen your employee right this will work every time. Get your working week up to 40-50 hours and then subdivide the work between two vehicles. That will work like a charm. I have done it quite a few times in the last few years.
You don't have to divide the work 50/50. You can give your new employee 30 hours, and you get 20 hours plus time to quote. If your worker needs 40 hours, then you can give them the one-off jobs that come through like gardening or hedges. You will have time to make new regular bookings on the spot and grow the business.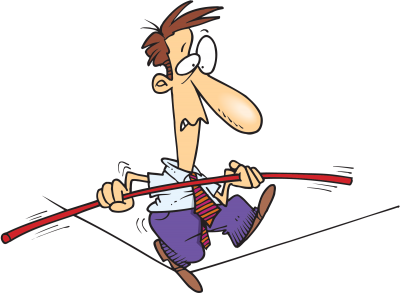 The pros and cons of hiring someone.
Some of the good things about bringing on a worker are –
Your income grows.
New employees can bring skills and ideas.
You can take time off.
These are all great reasons to hire someone.
A few of the cons are –
It can be hard to find good employees.
Managing can take time.
It's a commitment.
Your employees will never feel the same way about your business that you do.
The hiring process
I will quickly run through the hiring process here but if you would like more detailed information you can go to the Small Business Administration.
Write your ad – State what the position is the hours and the pay rate. Ask them to tell you what previous experience they have had on their application.
Advertise – Ask around, strangely enough, some of the best employees come from referrals. Use job boards.
Screen applications – For lawn care, you usually get a flood of inquiries. Unfortunately, most of them are junk. Knock out all the people who have written "have mowed my own lawn for years" as previous experience. It's funny, no one would apply for a job as a chef because they cook meals at home but somehow with lawn mowing that's okay. Sorry. I will climb off my soapbox now. The next thing to do is contact the people on your top choice list. Contact them by phone or email with a list of pre-interview questions. Applicants who pass this test will get an interview.
The interview – Meet up with the applicants. When I do this, I tell them not to dress up for the meeting as I will be testing them on their practical skills with a line trimmer. I will do this test as soon as they arrive. It helps me gauge their skill level. (and honesty as  I have asked them to rate their weed-eating skills on the application form.) Have a list of the questions that you think are the most relevant. Watch for slow responses to questions or gaps in their resume. These can be warning signals.
Background checks – Check with local authorities or a background investigation company like Crimcheck or Hireright. 
Send the job offer to the successful applicant. It should cover the job description and your expectations of their standard of performance. Now you have something that will help protect you if things go wrong.
When the offer is accepted, you will need to have the appropriate legal papers ready before they begin. In some countries, the employment agreement needs to be signed before they do any work or it is not valid. Everywhere is different so please check with your local government.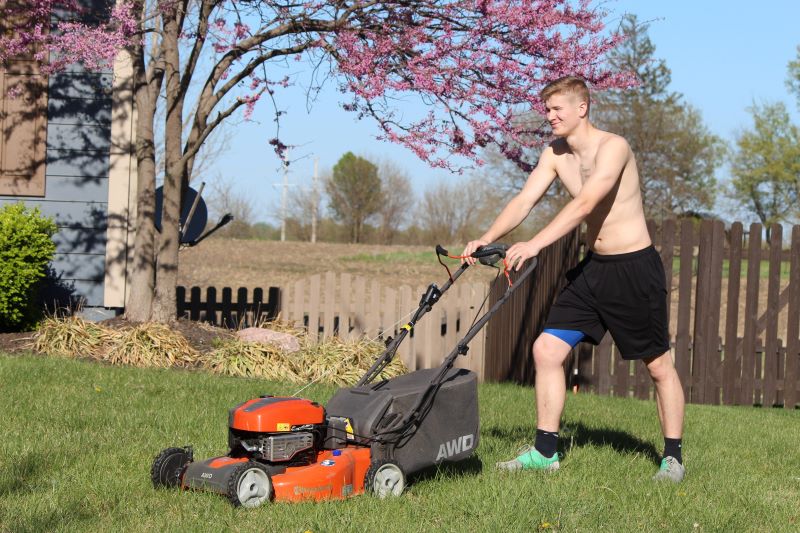 Hiring friends and family
I do know people that have successfully done this, and it has worked well for them.  However, my first hire was family, and it didn't go well for me. There are some advantages to hiring family or friends as you already have an idea of their capabilities. It will also make the entire hiring process more manageable. If you are happy and think they are a good fit, then I would like you to do this simple exercise before you go ahead. It is something I didn't know when I employed a family member, and if I had done this exercise, I probably would not have gone ahead.
The "Should I employ a family member" exercise
I want you to imagine that you have hired them and things haven't worked out. Even worse than that you are now finding yourself in a position where you are going to have to fire them. How do you think this will go? What do you think their reaction will be? How do you think the fallout will affect your personal life? How will it change family and friends in the future?
Once you have gone through the scenario in your head and given it some real consideration it's time to make a decision. If you feel that things would be okay, then you should hire. If you think it will turn out to be a disaster, then don't even make the offer.
Hiring experience vs. a cheap hire
There are two lines of thought on this subject. It depends on where your business is as to which road you go down.
If you only hire experienced workers, then you will probably pay them more, but you will be doing less training. The only real issue is, did they get the proper training. If they have had inadequate training, then you will get substandard work. Sometimes it can be harder to get someone out of a bad habit than to teach them the correct way in the first place.
One way around this is to do a little investigation on the company where they used to work. Are they organized? Do they have a good reputation? Now you will start to have an idea of the standard of training they have received.
Untrained workers
The other way to go about this is to take inexperienced workers and teach them how to do the job your way. Training them yourself can work well, but there are a couple of pitfalls here too. Keep in mind that because they have never done this kind of work before they may decide that they do not like the job once trained and leave. Then you're back to square one.
The other consideration is you will need to have proper training systems if you want great results. I'm sure you've heard of rubbish in rubbish out. Having a good training system can be a huge advantage and is capable of giving you top-notch performance, but it will come at a cost. It will cost you money to train and then once taught you would have to pay them a bit more as you don't want the competition offering higher pay and poaching your trained employees.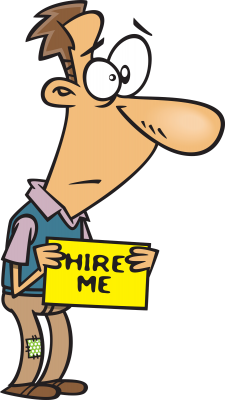 Should I Employ Part-time or Full-time?
Part-Time.
Part-time is the other option and can work well in business. There are a few significant benefits. You will get more flexibility. If you have two workers doing 20 hours each then if one of them cannot work for some reason then you have someone else who can fill their shoes.
This arrangement saves you from having to drop everything and take over their workload for the day. Depending on your location you may not have the same medical and retirement plan obligations. Also if the work dries up, it can be a lot easier to let them go. On the downside, you are never going to get the same amount of commitment from them. To them, you will always just be a part-time job.
Full time.
Hiring a full-time worker can be a big commitment as you need to have 40 hours a week available for them. If they are sick, then you need to find someone to fill that gap.
There is another option that I came up with for my own business that I have been using for years with moderate success. When I was employing a lot of workers, I would put them on a 35-hour agreement. I still had the compulsory costs associated with full-time employment, but they were a lot more committed. If someone couldn't work or there was a public holiday, then the rest of the guys could stretch from a 6-hour to an 8-hour workday without any major dramas. This works best with four or more vehicles.
If you want to grow your business, you will need to employ someone eventually. The secret is to know in advance precisely what you need your employees to do to maximize your profit and do your figures first. Know your numbers.
Related questions
How do I find lawn care workers? First, let anyone you know in the industry you are hiring. Write a "Lawn care worker wanted" notice. Ask your local mower shop and dump if they can put it up for a few weeks. Use job boards like Indeed (the free plan works well) or go to The Balance Careers website for an article called Top 10 Best Websites For Jobs for more options.
How do I retain employees? Employ the right people. Make your business a fun place to work. Finish an hour early on a Friday with pay and have a couple of free pizzas waiting at the depot. Recognize and reward your employees for doing something right.
Grow a six-figure lawn care business
Starting in your spare time
Get tips & tricks on how to grow a profitable lawn care business delivered to you inbox every week.