Keeping Track of Where the Money Goes in Your Lawn Mowing Business
When you run a lawn mowing business and start getting your first customers on board, you are too busy to worry about income and expenditure.
You will have to get a handle on this sooner rather than later. Ignore this step at your peril. Unless you get a good foundation in place, the larger your business becomes, the harder it is going to be to manage.
It is an excellent time to ensure that sound systems are in place to manage income and expenditure. I know of a guy who had a customer who was three months behind, and he didn't even notice. If you are not keeping track of where the money goes, then you may run out of funds.
This is NOT the way that you want to manage your business.
Do Not Use Personal Accounts.
A mistake that many new lawn mowing businesses make is using their personal account for their business.
It's okay if you do this if you already have some gear and you bring on your first half a dozen lawns to test the viability of the business. Still, it could be better as you will need to change bank account numbers on your customers when you set up your business account.
Your personal expenditure will get mixed up with your business expenditure.
This is going to make your end-of-year returns a nightmare. You will have to wade through all of your bank statements and separate the business vs personal expenses. This will become particularly difficult if you just pull out money when you feel like paying yourself.
It's the digital version of walking into an accounts office, dumping a box of invoices and receipts on their desk, and asking them to sort it out for you.
This will cost twice what it would if you had everything in order.
The best way to begin.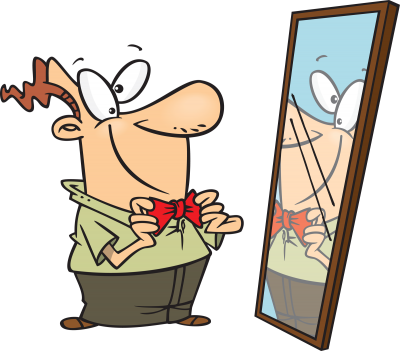 Set up a business bank account from the start.
The first step is to set up a bank account for your business. Here In New Zealand, you can easily log on to your bank and create a new account in minutes. Overseas you may need to register your business first.
Next, you should deposit all the funds you are using to start the business and mark the deposit as capital introduced (or similar), so there is a record of your starting capital.
Use Free Software Programs for Record Keeping.
Using software is one of the best ways to keep track of your income and expenditure. With most software, you can sync your bank account and then go through the transactions and reconcile them on a regular basis.
This will put all your transactions in the right income or expenditure columns. Having this set up correctly will reduce the cost of your accounts at the end of the year.
You can find software like Zoho Books, which is free for up to 50K turnover and then has a small yearly fee. Their invoicing software is totally free but does not come with an accounting package.
There is also the option of using a full scheduling software like LawnPro, which is also free up to 50 customers.
Keep a Finger on the Pulse of Your Lawn Mowing Business
As a lawn mowing business owner, it's important to keep a finger on the pulse of your business. Good accounting software can help you do just that. With just a few taps, you can see your customer balances, transaction activity, and historical income charts.
If you are starting or growing a lawn mowing business, learn how to increase your profits every year without working any harder. Join the lawnmowing101 community today
This will give you a better understanding of your business's financial health and help you make informed decisions.
With the right accounting software and automation services, you can easily keep a finger on the pulse of your lawn mowing business and make smart decisions for a successful future.
Transform Your Business from a Cash-Eating Monster.
The Profit First method is a great way to transform your business from a cash-eating monster to a money-making machine. By analysing your income versus your expenditure, you can take control of your finances and keep your business running healthily.
By setting a profit target before you begin to pay expenses, you can ensure that you have enough money to cover all your costs and still have something left over for yourself.
Additionally, working with smaller amounts of money can help make managing your finances easier. Taking small steps towards a defined target is the way to success. All in all, Profit First will help you ensure that you are running a profitable business that is set up for long-term success.
A cashflow chart will also help with this process and allowing you to predict when you may need an overdraft or will have excess funds.
Set Up a Healthy Payment Plan.
Once you have worked out the costs of running your business, look at when the most money is being spent and see if there is a way of reducing those costs. Then move onto the next highest expenditure. If you are reducing costs (without compromising on service), then you are increasing profit.
Pay yourself regularly.
Refrain from using your business card as a personal piggy bank and do things like buy pies when you are on the road.
Pay yourself once a week on a Friday and clearly mark them as drawings. Pay yourself 50% of turnover each week for your first year of business. Leave the rest for the business, and you should be fine.
If you stick to the 50% rule, there should be enough in the account to cover your personal taxes when the year is up.
Dont go out and buy lots of new gear unless you really need it. This is not the time to buy toys. It is time to get value from the equipment you have already purchased.
Keep your receipts.
Dont just throw everything, willy-nilly, in a box. Keep track of your documents.
Here is a simple method you can use to do that.
Get a Concertina File.

Write the year on the front and write the months on the pockets.

Every month use a new pocket for that month's receipts and documents.

At the end of the financial year, put the box away and store it for seven years.
Your accountant, IRD and your pocket will all love you for it.
Use An Accountant.
A good accountant will pay for themselves in savings so it is well worth having one. Find someone local with good reviews and reasonable fees.
If you are a sole trader, consider using a service like Heny. They will keep track if all your income and expenditure and take care of taxes and ACC for only 1% of turnover.
Utilise Scheduling and Payment Systems.
Pay your bills on time and make sure your customers do the same.
Then everyone will be happy.
Grow a six-figure lawn care business
Starting in your spare time
Get tips & tricks on how to grow a profitable lawn care business delivered to you inbox every week.