Get A Free Google Website for Your Lawn Mowing Business
A website is an absolute must if you want to grow your lawn-mowing business, and if you don't want to spend a lot of money, why not claim your free Google website?
If someone sees you around town and wants to contact your business, then your job is to make it as easy as possible for them to find you.
The last thing that you want is to have them type your name into Google to do a local search and end up with crickets.
Or even worse, you are not there, but the competition is, so they get the job.
Fear not….. Google will come to your rescue with a free website.
It's a little-used feature that comes with your Google My Business profile.
Introduction to Google My Business and its Benefits
So what is a Google My Business profile
If you haven't already set one up, it's a free listing on Google Maps.
If you haven't already taken advantage of this free listing, you can start by visiting Google and following the instructions on setting one up. The only requirement is a Google or Gmail account, and it doesn't take long.
If you haven't got a Google account, there is no hope. I'm only joking. You can set one up here.
What exactly does a Google My Business listing do?
A Google My Business listing will help you get found on search.
If someone does a Google search (and 90% of the world uses Google) for a subject like "lawn mowing near me" or "lawn mowing "your location", then Google may show your business on its free Google Maps section.
Free Google my business listing in action.
Now that you know what a Google My Business listing is and (hopefully) have set one up, it is time to find that hidden feature that hardly anyone uses and set up your free Google Website.
What is a Google my business website?
A Google my business website is a free lead site that connects to your Google My Business account. Every time you make a change to your Google My Business account, the website will change as well.
The domain the Google websites come with will look like this.
www.your-business-name-here.business.site
You can use your own domain name if you wish. You would need to own and point a domain name to do that.
A Google website will show whether you have verified your business or not.
However, a verified listing will show more details.
A Standard Google website will have the following sections.
The Heading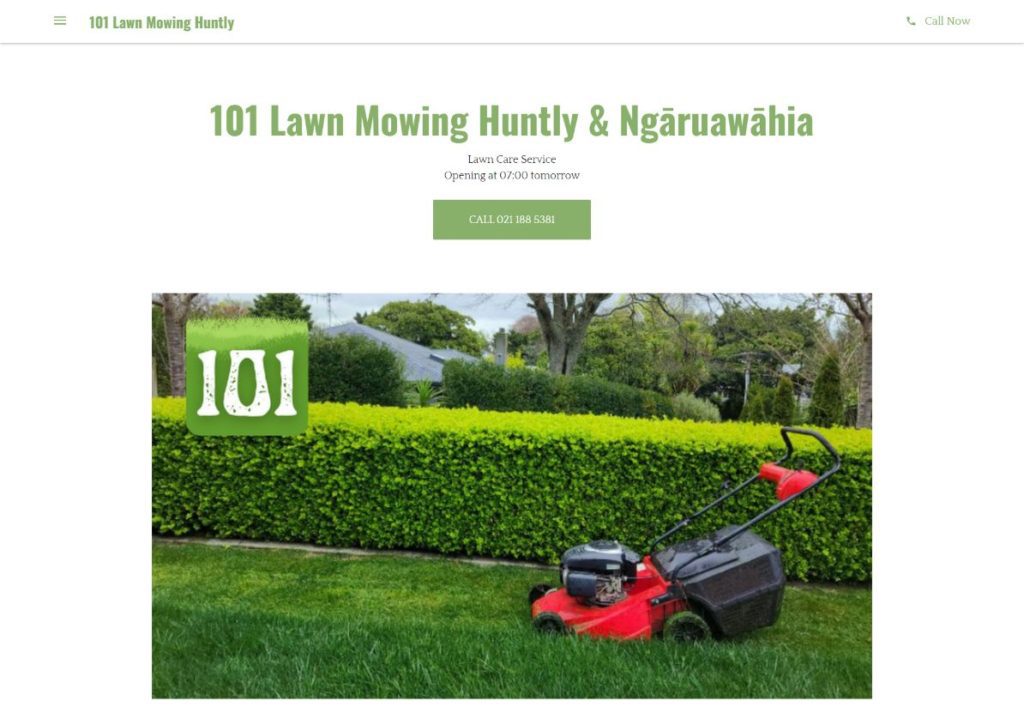 You get a choice with the buttons. Such as
Call
Get a quote
Message SMS
Make Appointment
There are a few more. I usually use the call button as I feel it is the best option for lawn-mowing businesses.
Your header image is best sized at around 1400 x 800 pixels.
The Description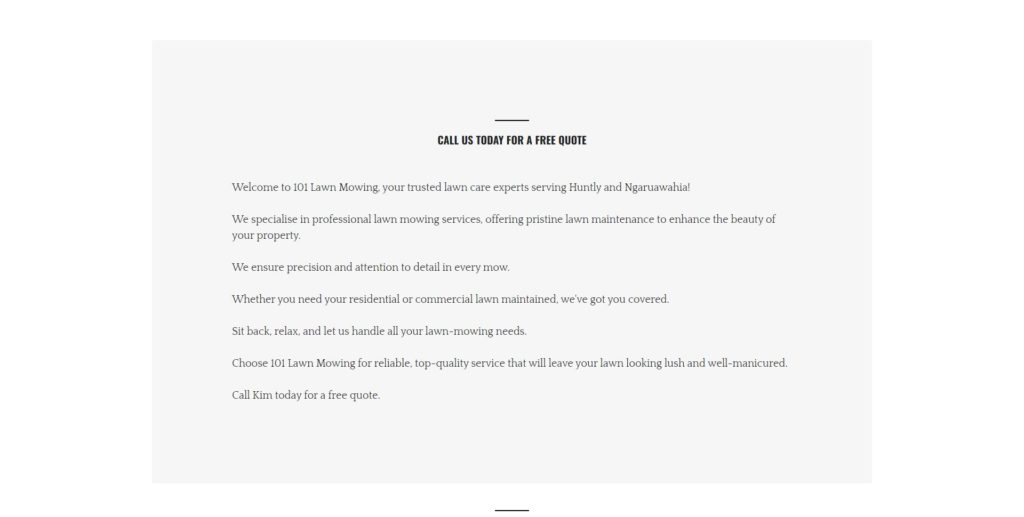 This explains a bit about your business and should end with a CTA (call to action) such as "Call today" or "Get a free quote today."
The Gallery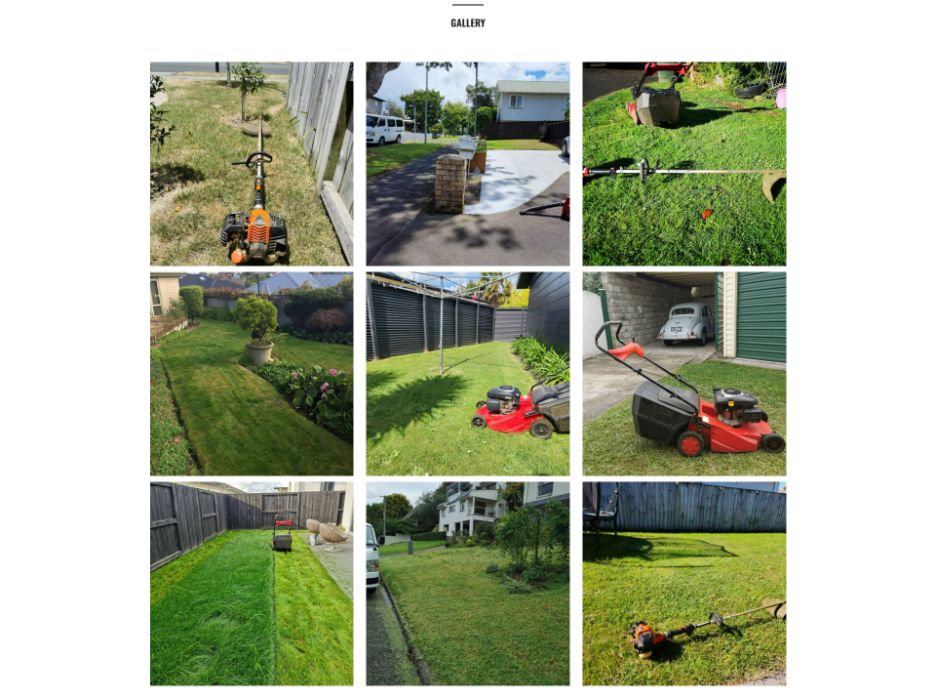 These photos can be uploaded via the website or through the Google Maps app. Keep them original (take them yourself), and don't include any writing for the best results.
Finally, there is the
Contact details

This includes another button and your opening hours. If you have a location that the public can visit, you could also have a map here.
The two extra sections that you can get with a verified listing are
Posts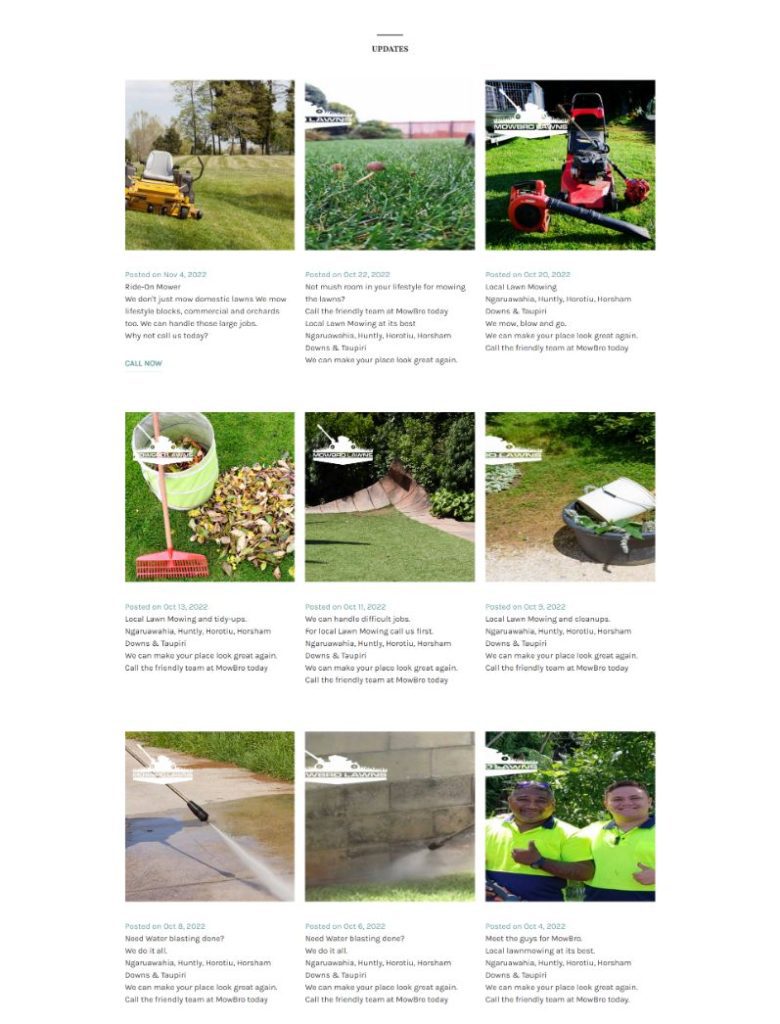 This is where you can post about your products and services.
Each post is a mini billboard that could appear next to your search listing.
Don't use it like a Facebook page. Only post things that are relevant to your business.
On the search listing, you also have to option to have a little can now business below the posts.
Reviews
Your website will contain your latest reviews. This gives you more credibility and will increase the chances of getting a call.
Now we have talked about what you can get; it is time to discuss how we set this up.
How to set up your Free Google Website.
The first thing that you need to do is open the Chrome browser and log in with your Google profile (or Gmail account) that you use for your business.
Then type "my business" into the search bar.
Your Google business should now be displayed in your browser.
It should look something like this.
Now click on the edit profile button.
Go to "Business information" and "Contact."
You will find the option to set up a Google Website there.
(this screenshot does not have this option, as it has already been done)
Follow the instructions inside the Profile Manager, and you will have your site set up in no time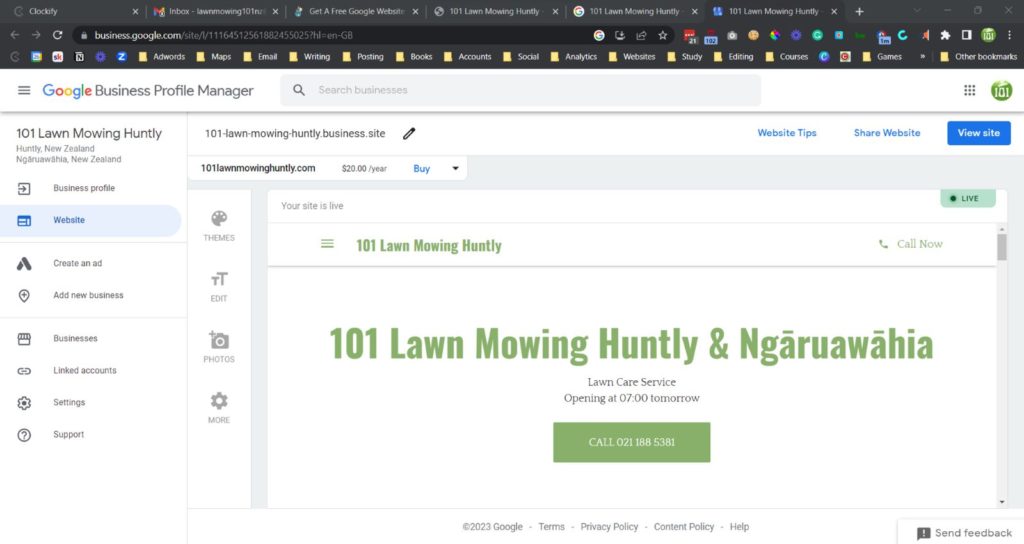 Grow a six-figure lawn care business
Starting in your spare time
Get tips & tricks on how to grow a profitable lawn care business delivered to you inbox every week.