So what is the difference between lawn care and landscaping?
This is a question that I get asked a lot.
I have done lawn care for the last thirty years, but I do not do landscaping. Although some folks would say that what I do is part of landscaping.
As you might have figured the answers are not black and white and there is a bit of overlap but I will explain how it fits together here. 
So What is the difference between lawn care and landscaping? 
Lawn care –  is maintaining the lawn on a regular basis by doing seasonal chores such as mowing, edging, fertilizing and fall cleanup, etc. It also can include tree pruning and hedges. 
Landscaping – Is a one-off service that involves some sort of terraforming. This would be things like hardscaping, retaining walls, patios, and water features.  
So that was pretty straightforward then. The quick answer to that question is "No". Remember that I said there was some overlap. Well, there is more to it than that. There is a third part of this equation, and that is lawn maintenance.
Now you know the difference between lawn care and landscaping but what on earth is the difference between lawn care and lawn maintenance? I will explain what the differences are and why it matters.
What is lawn care?
Lawn care is quite often done by lawn maintenance companies and but there are specialist lawn care companies that offer a stand-alone service who do not mow lawns. The main difference is that lawn care usually requires some kind of license or qualification due to the fact that they quite often handle poisons and dangerous chemicals. In fact, they are sometimes called lawn technicians.  They will do things like
Fertilization
Pests eradication
Disease Control
Moss Treatment
Rogue Grass Treatment
Scarification
Disease Control
Aeration
Weed Control
Sometimes Irrigation
A lawn care company will usually book a lawn in for regular service as lawn care is an ongoing service. The aim of a company like this is to keep your lawn looking green, healthy, and weed-free. 
A little known fact that you should know before engaging a lawn care company.
If you are using a lawn care company and they are spaying your lawn with any kind of Pre- and post-emergent or weed and feed program do ask them how long the product remains active in the soil. 
Some of them have a half-life of 30 to 60 days and can remain active on the foliage. If this is the case do not compost the grass. The grass will have to be disposed of another way.
If you have another company that mows your lawn then do let them know when spraying is done. They may be required to separate these clippings from their normal grass clippings at the dump if the dump is composting the grass. 
I know a commercial daffodil grower who uses grass clippings as a mulch and he lost a lot of plants one year due to bad compost which contained affected grass clippings. 
What is lawn maintenance?
Lawn Maintenance is basically the routine maintenance of the grass. It is seasonal and can involve things like 
Mowing
Edging
Weeding
fall leaf collection
Garden tidy ups
Pruning of trees
Trimming hedges
Specialized lawn maintenance companies will do all these things a some of them will offer some lawn care services as well such as Fertilization and aeration. It is also not uncommon for some of these companies to offer a small range of landscaping services as well. These are normally small softscaping jobs (landscaping using plants and soft materials). They sometimes offer some hardscaping jobs such as laying paths and garden borders. If you want anything that requires structural engineering or major earth removal you will need a landscaper. 
How to pick a good lawn maintenance company.
After 30 plus years in the industry, these are the things I most often hear complaints about when we are taking over from another contractor. 
Broken windows – When using a string trimmer your contract should be going in a direction that throws the grass back onto the grass not towards the paths and house. If there are any stones flying around you want them to be heading away from the house or cars. 
Being overly aggressive on the edges. I have noticed more and more that there are a lot of contractors wearing the corners off fencing posts and damaging drain pipes. When I started mowing lawns I was in an area that relied on tank water. We never touched the downpipes because if we damaged them it would cost a lot to fix.
Now I am in a city on town supply and I see an incredible amount of damage due to the bad handling of edgers. I would recommend that you take a few photos before engaging a new company.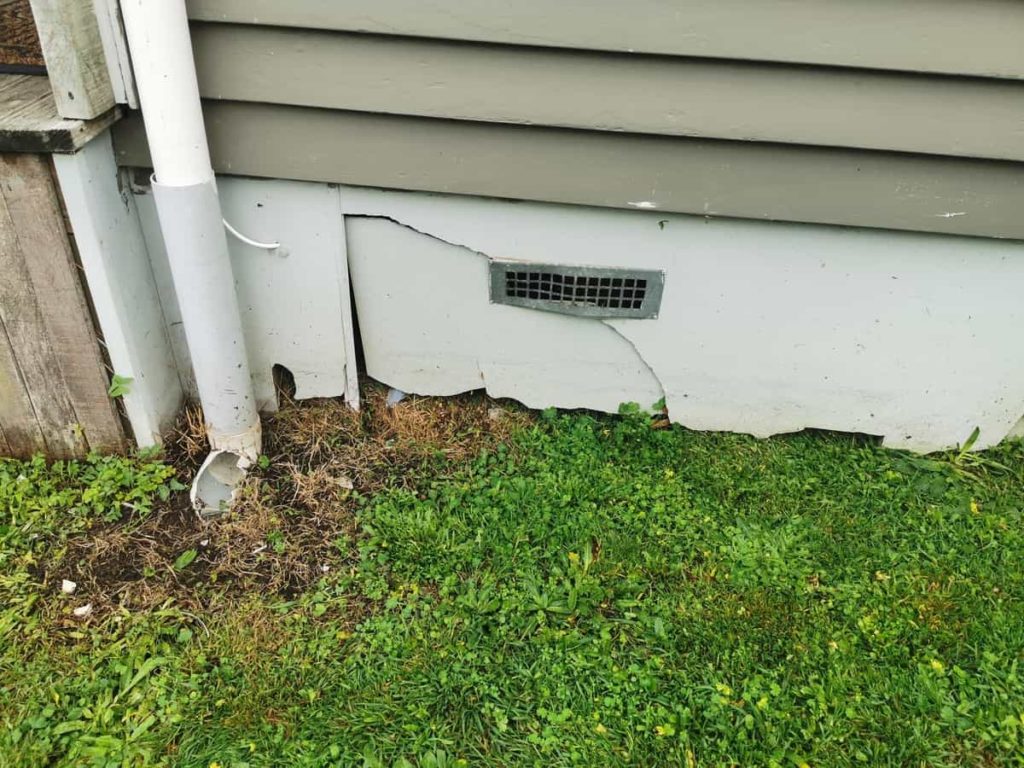 What is landscaping?
Landscaping transforms an outdoor area. It is usually one-off work and the landscaping company will work in a timeframe of days, weeks, or months depending on the job. The work usually involves a crew and a project manager on the larger jobs. 
Landscaping can involve
planting out, 
building retaining walls
Pathing stones
Decks
Pools 
Fountains
Hardscaping
Things to consider before landscaping.
A good landscaping company will probably tell you these things anyway but there are a few things to think about when planning an outdoor space.
You want evergreen trees if possible  – I know that deciduous trees look great in the fall, but they don't look so good if they are losing all their leaves over your driveway or in the pool. Plant evergreens if possible in areas like this.
Don't plant flaxes next to the lawn – You will not be able to get anywhere near them with a string trimmer. They will tangle and stop the machine dead. It will leave you with a messy edge that you will need to trim by hand. 
Plant flowers together in batches  – It is good for roots and helps stop them from drying out.
Take into consideration how big the plant will grow – I often say that plant shops should color-code their trees to give customers an idea of how large they can grow. On many occasions I have seen someone plant a tree that will cause problems in the future.
I had a customer once who bought three trees home and planted them next to the house. The looked lovely but there was a small issue. Each tree could grow up to 163 ft with a 50 ft diameter and had a life span of 2000 years. I would suggest that You do not want three of these next to your house. 
Always read the label first. 
Grow a six-figure lawn care business
Starting in your spare time
Get tips & tricks on how to grow a profitable lawn care business delivered to you inbox every week.